Lot number 1: Volledige inboedel appartement te Brasschaat
Lot number 1: Volledige inboedel appartement te Brasschaat
LOT DATA
You are the highest bidder
You are overbid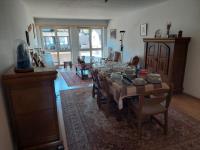 1
:
Volledige inboedel appartement te Brasschaat
Time left:

Start time
26-09-2023 21:30
50.00
70.00
75.00
4
contents (see photos)

Location: Bergstraat 52, 2930 Brasschaat

The property must be completely vacated before the end of October without causing damage to the building.
Passenger lift in the building may not be used for moving!

Ladder lift can be placed on both sides of the building at street side Hoogboomsteenweg or at the rear car park at Bergstraat 54 (clearance height 2.55m).